9mm Ammo Info
9mm Luger Ammunition
We carry a full line-up of 9x19 ammo for sale, including full metal jacket rounds for training and jacketed hollow point rounds for self-defense. As you might know, 9mm goes by a number of different names but all refer to the same NATO-standardized cartridge. Some of those other names include:
- 9mm luger ammunition
- 9x19 ammunition
- 9mm NATO ammo
- 9mm Parabellum

[Read More]
9mm Ammo Info
More About 9mm Luger Ammunition
A man name Georg Luger designed the 9mm cartridge at the start of the 20th Century. Luger shared the new round with the United States Army in 1903 but it was the German military that first to take to the cartridge. The German Navy started using 9mm ammo in 1904 and was followed shortly thereafter by the country's Army as well.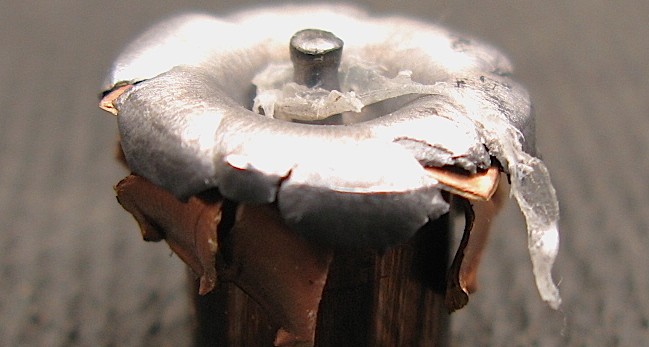 Shortly after the first World War, other shooters started to recognize the caliber for its potential as a defense caliber. 9mm Parabellum really started to grow in popularity among American shooters in the early 1980's. At that point, the United States military shifted to the Beretta Model 92, a handgun chambered in 9mm.
The military, along with thousands of police departments deemed the 9mm ballistically superior to previous calibers used by agencies, namely the 38 special round. With relatively modest recoil, 9mm rounds are routinely able to travel at muzzle velocities of 1,200 to 1,400 feet per second. With full metal jacket bullets for range use and jacketed hollow point projectiles mainly used for self-defense, you'll typically find shooters prefer the the 115 grain bullet used for training by shooters because of its light recoil. Many shooters will rely upon heavier rounds for self-defense as the 9mm cartridge is commonly available with 124 grain and 147 grain bullets as well.
With those heavier bullets, you can expect to deliver muzzle energy in the neighborhood of 600 joules or 450 foot-pounds, a very respectable level for a pistol round.
9mm Types
When most folks say "types", they are generally referring to the bullet that's loaded into the 9x19 cartridge. There are a lot of different bullet types used but predominantly, you'll want to know the difference between full metal jacket (FMJ) and jacketed hollow point (JHP).
9mm FMJ ammo is sometimes referred to as "ball ammo" because the round is designed to remain intact and won't expand upon impact with the target. These bullets aren't particularly sophisticated and are generally cheap enough that shooters use them for range training. Full metal jacket ammo is ideal for buying in bulk.
Jacketed hollow points are typically much more sophisticated. Ammo manufacturers spill lots of money into the research and development of these loads and typically, this is what you'll want to use when your life depends upon the ammo. These loads are designed to expand upon impact with a soft target. That means you are looking to inflict maximum damage on the target in order to neutralize a threat. Typically, hollow point ammunition is what police officers use on-duty.
Today, 9mm is the most popular caliber in the world, still used by the militaries of hundreds of countries and relied upon by millions of American civilians as their go-to caliber for self-defense. Many concealable pistols can easily handle 12-15 rounds of 9mm, making it superior to larger calibers when it comes to the number of rounds you can comfortably carry with one magazine. You'll generally find the rounds available in reloadable brass cases or in steel-cases. The steel-cased 9mm ammunition is especially common from Russian manufacturers like Wolf and Tula.
So, if you're looking for a caliber that's relatively cheap to train with that you can afford to buy in bulk but still has the required velocity and expansion to bring down a threat, 9mm ammo is just about the perfect fit.