Info

About Handgun Ammunition
Whether you're a pistol or revolver type of shooter, odds are we have the bulk handgun ammo you're looking for!
Handgun Calibers in Use
There are dozens of calibers of handgun ammunition that are widely used in the world today. Among American shooters, 9mm Luger is the most common as the 9mm pistol offers a relatively concealable package with enough power to neutralize most threats. Other popular calibers include 380 ACP, 40 S&W, and 45 automatic colt pistol.
[Read More]
Info
Common Handgun Bullet Types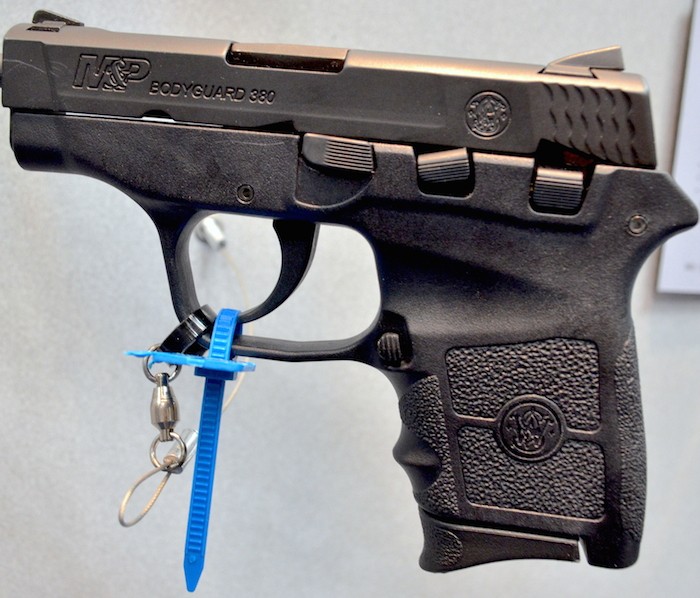 For range use, full metal jacket (FMJ) bullets are by far the most common type of projectiles used by handgun shooters. If you're just looking to put holes in paper and need areliable round, FMJ bullets are the most cost-effective way to get some training time without going broke.
If you're in need of a good round for self-defense, you'll likely want to look for a jacketed hollow point (JHP) bullet. These rounds are engineered to expand upon impact with their target, inflicting the maximum amount of damage on that target. Because of the materials as well as the research and development expense behind the rounds, JHP ammo generally costs more than other rounds.
There are a number of other projectile types available to handgun shooters such as metal case (MC), hollow point (HP), and soft point (SP). While some of these designs are small variations from the FMJ and JHP standards, there are some soft point projectiles with specialized uses. For instance, frangible ammunition is designed to turn to powder when it comes in contact with a target, virtually eliminating the chance of a ricochet harming others at your shooting range if a shot goes astray.
Types of Handguns
Breech-loading - firearms that are loaded from behind the barrel.
Muzzle-loading - firearms that are loaded from the front of the barrel.
Pistols – generally refer to a firearm that has just one chamber that lines up with the barrel.
Revolvers - typically a firearm that has multiple chambers in a wheel-shape that rotate to line up with the barrel.
Derringer - a firearm that most commonly holds a single round and is very small and easy to conceal.
Handgun Ammo History
Handguns, along with pistol ammo were in use in AD 1365 by the Chinese. At the start, most pistols were muzzle-loaders that would fire when the operator insert a match cord into a touch hole. At this point in history, it's not hyperbole to say these were literally "hand cannons" as the functionality was essentially the same.
From there, the popularity of handguns grew across the world. First heading to Europe and eventually the firearms made their way into the United States. Today, 9mm is the most popular caliber world-wide among handgun shooters with .45 ACP and .40 S&W following close behind.