Hornady Ammo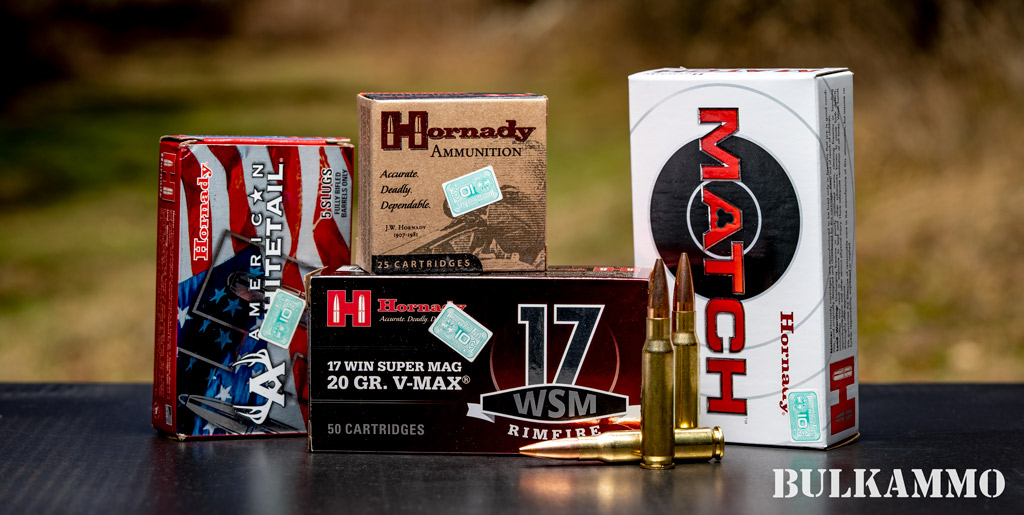 You would be hard-pressed to find a better example of a feel good American success story than the story of Hornady.
Known throughout the firearms industry for quality control and attention to detail that rivals a Japanese tea ceremony, Hornady has grown from humble beginnings in a converted auto garage in Grand Island, Nebraska to the largest independently owned manufacturer of ammunition in the world.
Hornady's Founder & History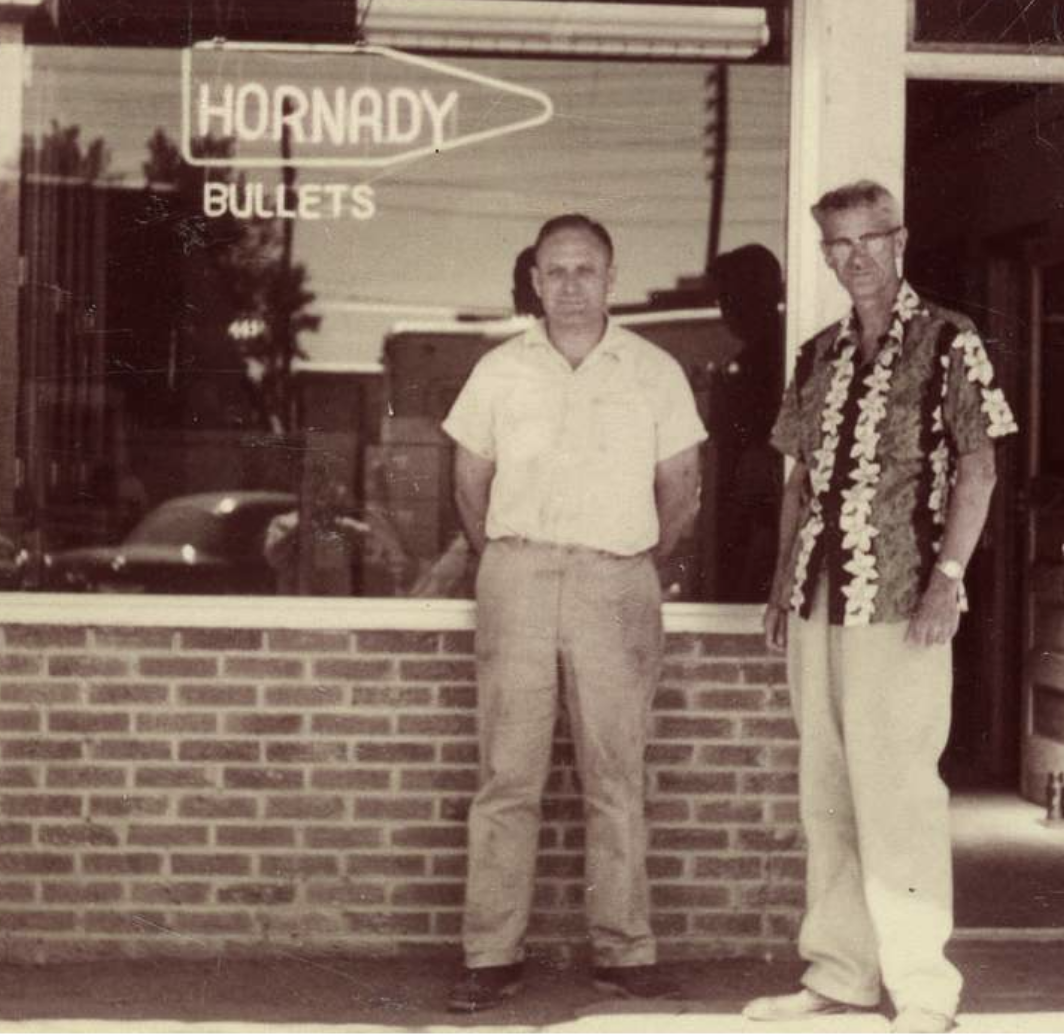 The company bears the name of its founder, Joyce Hornady, who was named after a prominent Methodist church leader, Bishop Joyce. Joyce Hornady's father was a pastor himself, and instilled in his son a sense of ethics and hard work that would serve him well in years to come.
In 1949, with World War 2 over and GIs with a passion for marksmanship returning home, the demand for hunting bullets was rising fast. Joyce saw an opportunity to meet this demand, and founded the company that would carry his name and legacy. Their first product was a 150 grain .30 caliber bullet.
In 1950, the company's second year in existence, Hornady was able to triple their sales from their first year. The company continued to add manufacturing capacity and weathered the storm of the Korean War well.
Hornady continued to grow and expand, moving into their current facility beginning in 1958. The facility is 8,000 square feet, and most importantly features a 200 yard indoor rifle range underground. This allowed Joyce Hornady to conduct product testing and development literally "in house" and is still in use by the company today. Giving engineers the ability to test products in real shooting conditions helped drive Hornady's product development to new heights. The phrase "10 bullets in the same hole" was guiding star for Hornady, and they knew that their demanding customers would put that phrase to the test.
From the 1950s through the 1980s, Hornady grew tremendously. They added 25,000 square feet to their manufacturing facility, and pioneered advancements in bullet technology that changed the way we looked at ballistic performance.
An ammunition manufacturing division was added, producing full cartridges for the first time post Vietnam. In 1971 Hornady further diversified, purchasing Pacific Tool Company and getting into the business of making reloading presses and equipment. The Pacific Tool Company purchase made perfect sense, as Hornady already produced bullets and brass for reloaders, why not give basement ballisticians all the tools they needed to handcraft their own rounds?
Joyce Hornady's Untimely Death
In 1981, tragedy struck. While flying the company's Piper Aztec to SHOT Show in New Orleans, the plane went down taking the life of Joyce Hornady as well as two of his employees. The company was left in the hands of Steve and Marval Hornady, Joyce's son and his wife.
Continuing his father's vision, Steve expanded Hornady even further. Under Steve's leadership, Hornady continues to pioneer new bullet technology for hunters, sport shooters, concealed carriers, and law enforcement.
Hornady Self-Defense and Law Enforcement Ammo

Hornady's Extreme Terminal Performance bullet, or XTP was one of the early crops of effective jacketed hollow point projectiles, winning awards when it was introduced in 1990. It's still in the Hornady catalog to this day, and is prized by action pistol shooters as the most accurate JHP projectile on the market. The XTP is so popular that it often crops up in speciality ammo from smaller manufacturers because it is so accurate.
Not content to just make centerfire ammunition, Hornady also developed two rimfire cartridges.
The best known of these is the .17 Hornady Magnum Rimfire, which uses a case similar to a .22 Winchester Magnum Rimfire, but necked down to accept a .17 caliber polymer tipped bullet. The .17 HMR became a darling of the varmint shooting community, thanks to its flat trajectory and incredible terminal performance on squirrels, prairie dogs, and other vermin. Hornady also introduced the .17 HM2, which took the same idea as the .17 HRM and scaled it down for .22 Long Rifle length actions.
The polymer tipped bullet would become almost a signature for Hornady. One of their most popular developments is the LEVERevolution line of ammunition.
Traditional lever action rifles load from a tubular magazine, which prevents them from using spire-pointed bullets like 5.56. Modern lever guns are usually chambered for revolver rounds like .44 Magnum or .45 Colt, which have round nosed bullets that don't shoot as accurate as pointed bullets. The classic lever gun cartridge, .30-30 Winchester also uses a round nose bullet. Hornady changed all this with the LEVERevolution line, which uses a polymer tipped spitzer bullet for greater accuracy and terminal performance. The polymer tip is soft enough that it won't detonate the primer of the round in front of it, allowing lever gun owners to upgrade their gun's terminal ballistics without compromising safety.
However, Hornady's most popular product was a handgun round. Continuing with their plastic tipped bullet, Hornady introduced the Critical Defense line of defensive handgun ammunition. Older JHP designs such as Hydra Shok or Silvertip would often get clogged by barrier material like heavy clothing and fail to expand. Hornady's solution was to add a small polymer insert into the hollow point, which would guarantee expansion regardless of the barrier material encountered. The rounds were an immediate hit, and are still a popular choice for civilian personal defense. Because the projectile is based on the XTP, the Critical Defense rounds are also extremely accurate, and would make a fine choice for a match round.
Keeping its finger on the pulse of the shooting community, Hornady also released their Zombie Max ammo, which was a Critical Defense round with a green tip, and marketed to take advantage of the zombie craze that swept the industry in the mid 2000s. They also launched their American Gunner line of ammo, which loaded XTP bullets in regular brass cases to give shooters affordable match ammo. Most recently, they launched their finest defensive projectile to date: the Critical Duty line. With Critical Duty, Hornady took the lessons learned from Critical Defense and modified the product line to make it more suitable to the specific needs of law enforcement. The Critical Duty round was chosen by the FBI as their new duty round to go with their Gen5 Glock pistols in 9mm, and has been adopted by law enforcement agencies across the country. Hornady also makes this round available to the public, and it would be an excellent choice for personal defense.
It seems then that Hornady is in good hands. Steve's son Jason currently serves as vice president, and the company is well positioned to continue its history of innovation and excellence well into the 21st Century and beyond. Not bad for starting in a garage in Nebraska.
In Stock Hornady Calibers for
Sale Today!
Latest Reviews