Magtech Ammo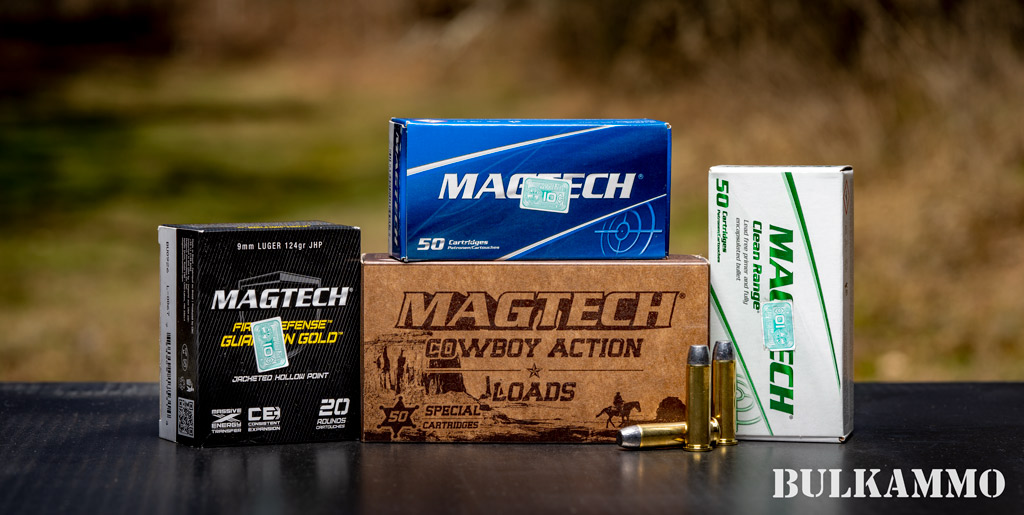 Magtech ammunition is a cartridge manufacturing company based out of South America, Brazil. Magtech is the commercial cartridge manufacturing arm of CBC Global Ammunition. CBC stands for 'Companhia Brasileira de Cartuchos' or "Brazilian Cartridge Company".
About the Parent Company: CBC Global Ammunition
CBC has several ammo companies under its umbrella including MEN Germany, Magtech USA, Sellier and Bellot in the Czech Republic, and CBC Brazil. CBC Global Ammunition is one of the largest ammo companies on the market. Together, the experience level of these four cartridge manufacturers reaches beyond 300 years. CBC Global exports ammo to 130 plus countries and they also provide ammo to many NATO countries and militaries.
Magtech is primarily known as a quality training ammo for American civilian shooters. It is produced in one of the 3 cartridge manufacturing facilities in Brazil owned by CBC Global. CBC Global has over 3500 employees that build and ship 1.5 Billion plus cartridges every year.
Magtech Ammo's Roots
Even though CBC was founded in 1926, Magtech didn't hit the ammunition and manufacturing scene until it was founded in 1990 and began production. Magtech Ammo has a location in Minnesota that is the primary U.S. distribution location for it.
Magtech is known for its reliable cartridge function, repetitive quality and strict quality control. It has numerous calibers, cartridge types, bullet configurations, and grain weights available to meet the needs of almost any shooter.
Magtech Ammo for Sale
Magtech produces a full line-up of rimfire, rifle and pistol cartridges for sale in the United States. From 22 long rifle to 357 Magnum, most "mainstream" calibers that Americans shoot are covered in their product line.
Among their pistol ammo options, you'll find budget-friendly ball ammo that's widely used for training purposes as well as specialty loads for self-defense, hunting and competitive shooting.
Magtech rounds out their extensive cartridge line with their rifle ammo options. They have caliber offerings for Tactical and Training purposes and Sniper or Match Grade shooting purposes. Magtech's Tactical/Training calibers available are 5.56x45mm, 30 Carbine, 7.62x51mm, .223 Remington, .308 Winchester, .300 Blackout, and 12.7x99mm which is also known as .50 BMG or .50 Caliber.
Is Magtech Ammo Any Good?
Yes, Magtech ammo is a great choice for range training. The company makes some of the finest cartridges in the most popular caliber choices on the market today. They use high quality materials with their own manufacturing facilities, and their own quality control teams that ensure a consistent product hits the market. When you want high end ammo that is affordable and built to perform, look no further than Magtech Ammunition Inc. Don't take our word for it, scroll down and read reviews from real BulkAmmo.com customers who bought and shoot Magtech.
In Stock Magtech Calibers for
Sale Today!
Latest Reviews