Sellier & Bellot Ammo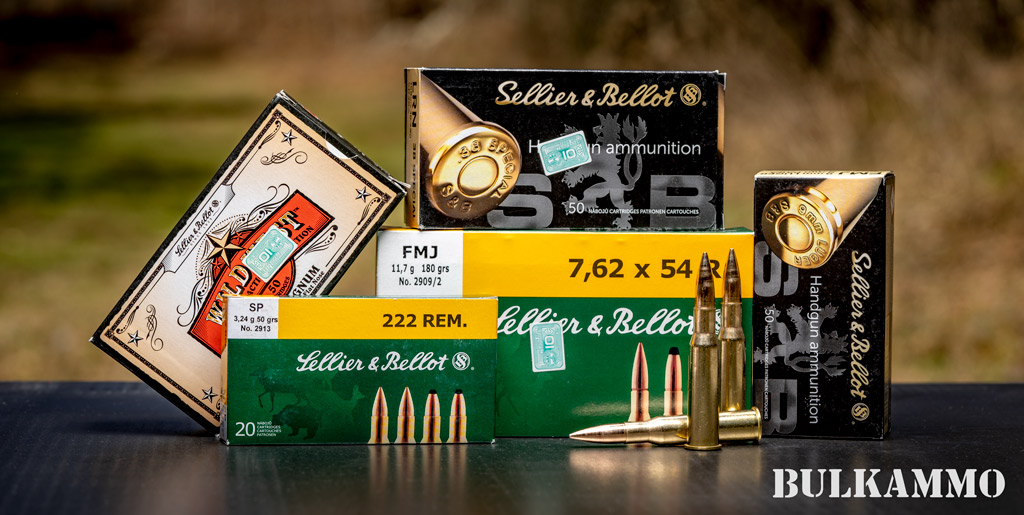 Sellier and Bellot is one of the larger and more diverse ammo companies with rounds for sale to American civilian shooters.

"S&B" as Sellier and Bellot is frequently called is based out of Vlasim in the Czech Republic. S&B is known for producing high quality ammunition.
Who Owns Sellier & Bellot?
Sellier & Bellot is currently owned and operated by a company known as CBC or Companhia Brasileira de Cartuchos. CBC is a South American ammunition manufacturer and holds the esteemed position of being one of the largest ammo makers in the world.

CBC is imports ammo made in their Brazilian facility located in the Sao Paulo area (Magtech). Even though Sellier and Bellot is currently owned by CBC, they have a long history of manufacturing ammo in the Czech Republic.
Founding Fathers of S&B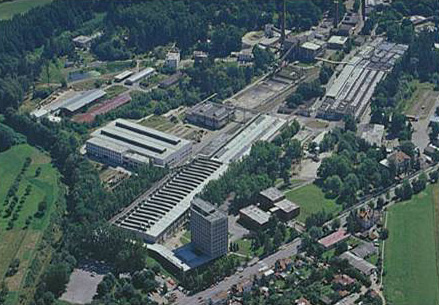 French born German businessman Louis Sellier founded Sellier & Belot in 1825 on August 5th. Obviously, his name is one of the two found in the company's name. Sellier was asked by the Austrian Emperor Francis I to manufacture percussion caps for his military and their firearms. Soon after starting work on the percussion, Louis Sellier gained a smart and hard working business partner, Jean Maria Nicolaus Bellot. With Sellier's manufacturing capability and know-how, and the relentless drive and passion of Bellot, they pushed their little ammo company forward again and again.

As growth continued, Sellier and Bellot made their mark in the international ammunition markets. Even back in 1830, S&B was rapidly building percussion caps and made over 60-million of them. Up until 1837, their production increased almost 3 times, giving them a total of 156 Million percussion caps produced.

In 1870, Sellier and Bellot began manufacturing cartridges for multiple platforms and percussion systems. They had facilities making rimfire cartridges, pinfire percussion style rounds, and centerfire loads. Even back then, their technology and production facilities were state-of-the-art and capable of a massive number of cartridges in a short period of time. In fact, within just a few short years, the production capability of their centerfire cartridge lines shot up to 10 Million plus rounds a year.

Louis Sellier passed away in 1870 and his fortune and his shares in the company were passed on to his heirs. They continued building the company he and his partner built from the ground up and continue to supply their ammunition to destinations all over Europe and throughout the international market.

In 1893, Sellier and Bellot received its first ammunition trademark in Prague. Two years later, they expanded the cartridge line to include hunting rounds and cartridge cases for larger calibers. They also expanded the line to include copper primers for demolition and blasting caps. Up next, new manufacturing lines in Skoda Pilsen.
Sellier & Bellot in World War I
From 1914 to 1918 World War I raged and took its toll on the world. Sellier and Bellot factories were impacted and ceased work on hunting and other civilian ammunition production lines. All production lines were used for making military ammunition for the Czech Republic.

S&B built handgun ammo and even developed new rounds during this war effort. One such round was the 9mm Steyr cartridge that was designed for and used in pistols. Rifle ammunition was also manufactured in huge numbers.

Soon after World War One ended in 1918, Sellier and Bellot became the majority supply source for handgun cartridges throughout the newly formed independent Czechoslovakian Army and their police force. Once peace spread across Europe, commercial hunting and competition cartridge production resumed. S&B also further expanded their production capability of civilian rounds.

After successfully arming their own military during World War One, Sellier and Bellot is sought after by other countries for the ammunition they are able to produce in large numbers. South American and Asian armies begin to purchase and utilize infantry cartridges for rifles and handguns from the S&B lines. The massive success of these rounds makes Sellier and Bellot a powerhouse in the international military ammunition marketplace and cements their place in history.
Sellier & Bellot After World War II
Soon after World War 2 ended, the new Czech Government monopolized all commercial and non-commercial ammunition production plants and greatly expanded the non-military rifle caliber lines. The commercial cartridge lines expanded to 20 revolver rounds, 10 handgun loads, and 40 rifle cartridge types. They also begin producing shotshells for everything from 12 gauge to .410 gauge and seemingly everything in between.

Sellier & Bellot's production soon reached 5 times its previous output and set new records within the company. Even though it was in the early half of the 20th century, roughly 70% of the ammo produced is exported or made specifically for exporting. Plus, even though commercial ammo production is at its highest its ever been during this time, the Czech Army still needed 7.62x54R, 7.62x39mm, and 7.62x45 for their firearms. S&B filled that need. In 1972, Sellier and Bellot began to produce ammunition under the current and known standards set forth by the Permanent International Commission for the Proof of Small Arms or the C.I.P. Even though the C.I.P. was formed in 1914, many ammo companies didn't conform to their standards until many years later, and S&B is a perfect example of this.
Today's Manufacturing Standards
When 1992 rolled around, Sellier and Bellot became a JSC or a Joint Stock Company and shares became available for the company. The company's stock is held by Czech citizens and employees of S&B only. Most of the exports that leave the company and travel the world are done through S&B Trade A.S. which is another part of the S&B company. With their ammo being sent to over 70 countries, you can bet that their products are top notch.

Six years later, S&B gained their ISO 9001 certification and earned a bronze medal for Ammunition production from a well-known journal one year later.

The year 2005 brought with it the 180th anniversary of Sellier and Bellot JSC and set some major milestones in the company. It has produced and engineered ammunition and other product since 1825 and has never been interrupted by internal strife, war, money issues, changes in leadership, or anything else. That's 180 years of production and top quality work. Even though S&B was bought out by CBC of Brazil in 2009, they are still going strong and they continue to make stellar ammo at affordable prices, just like they always have.
In Stock Sellier & Bellot Calibers for
Sale Today!
Latest Reviews