Winchester Ammo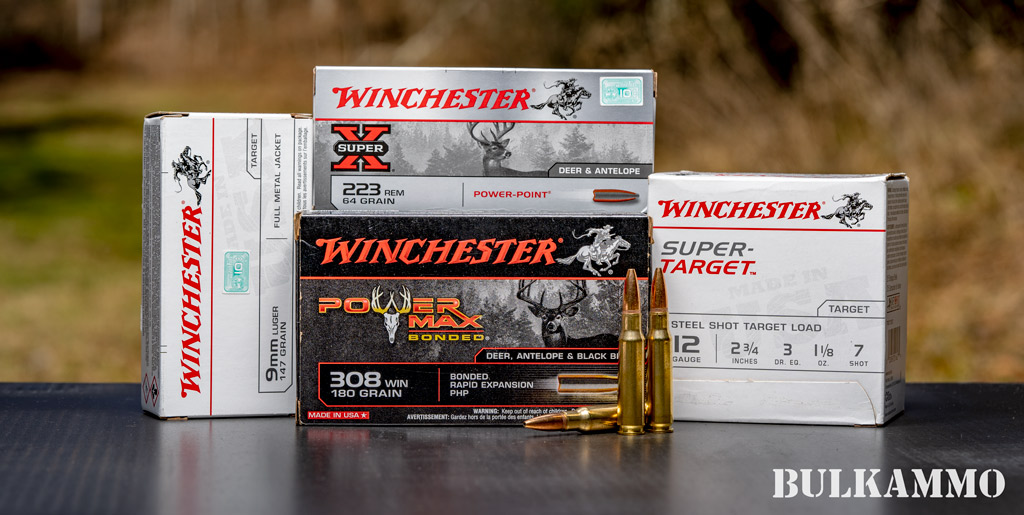 Even if you aren't into guns and ammo, even if you aren't into the story of the Wild West, even if you aren't a big fan of the history of America, everyone knows the name, Winchester. The popular ammo brand comes from a company with a storied history that dates back more than a century.
Winchester Ammunition
Oliver Winchester founded the Winchester Repeating Arms Company in 1866. Today, the firearms side of the business is headquartered in New Haven, Connecticut. The Winchester brand is currently owned by the Olin Corporation. Most of the ammunition manufactured under the Winchester name is produced in Alton, Illinois (just outside St. Louis, Missouri) and Oxford, Mississippi.
With a storied past and reputation for reliability acting as a tailwind of sorts, Winchester continues to be one of the largest and most respected ammunition manufacturers in the world today. You can find their rounds for sale across dozens of calibers for pistols, rifles and shotguns here at BulkAmmo.com.
Early History of Winchester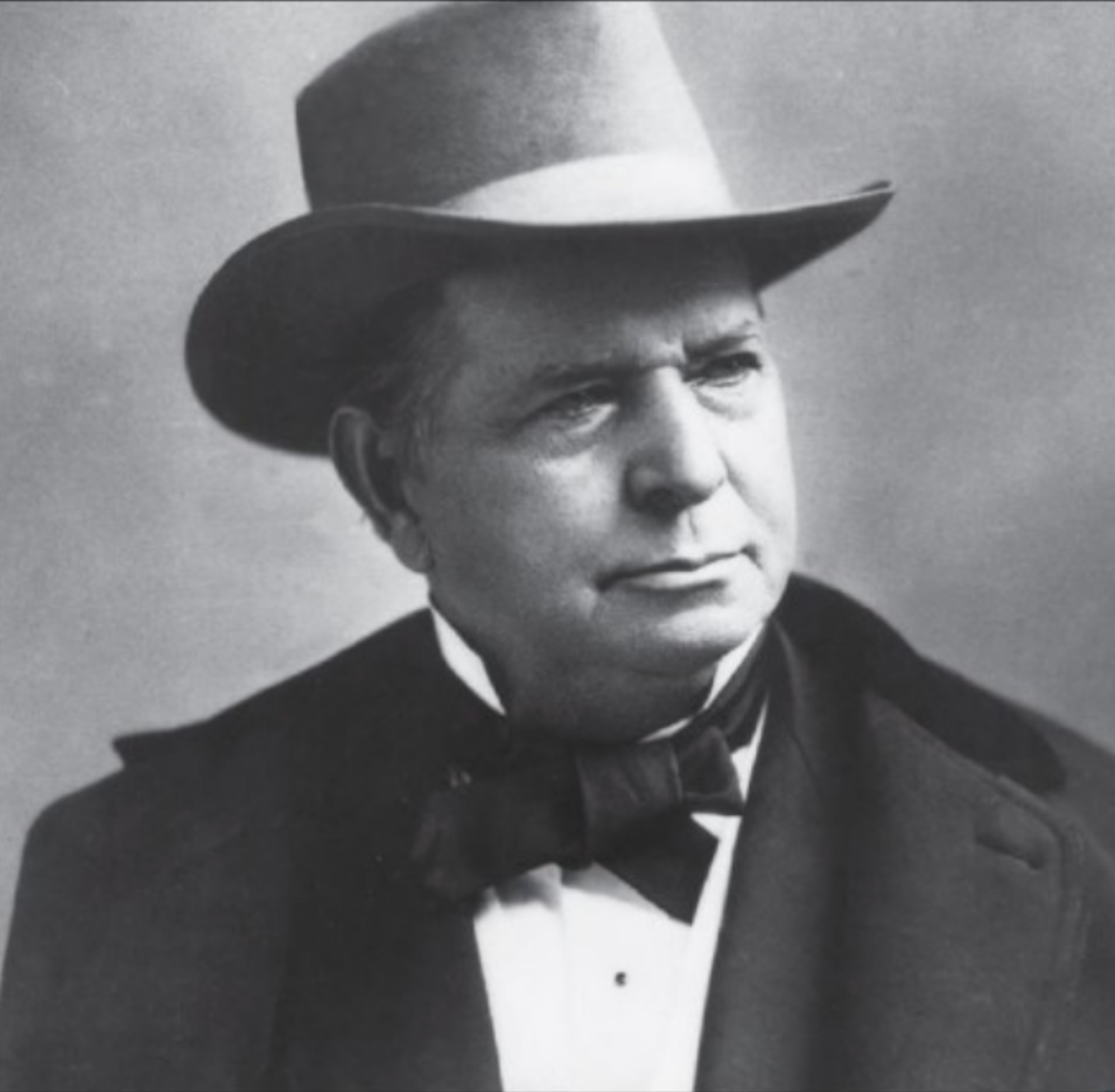 After many internal issues, corporate politics, and re-structuring, Oliver Winchester came out as the majority stockholder of Winchesters' predecessor, the Volcanic Repeating Arms Company. After very little success, Winchester and his partner bought out what was left of the VRAC. In 1857, they rebuilt it as the New Haven Arms Company.
The New Haven Arms Co. built the first Henry Rifles in 1860 along with the Spencer Rifle. Both rifles were a success and quite a few were used by the Union Army during the Civil War. These two iconic repeating rifles secured the NHAC's place in history.
Birth of Winchester Repeating Arms
Soon after in 1866, New Haven Arms was re-structured into the Winchester Repeating Arms Company. Winchester took the Henry rifle pattern, improved and modified it, and it was reborn as the Winchester Model 1866 repeating rifle.
The Winchester Model 1873 was the next rifle to become a massive success. It was successful for multiple reasons, but one of the most important ones was Winchesters 1stcenterfire cartridge offering… the .44-40 WCF (Winchester Center Fire). The bigger Model 1876 came after the Model 1873, and the 1876 was chambered in larger calibers. They hadn't yet achieved making a rifle with a chamber long enough to fit the .45-70 Government round. But, they were able to make a rifle with the .45-70 Govt by using the Model 1886 Browning design.
On into the 20thcentury Winchester made firearms for World War I, World War II, and now Winchester firearms are made in many modern factories all over the world. The factories are located in Portugal, Japan, Belgium, Turkey, and some designs are overseen by the Winchester R&D team in Morgan, Utah. Winchester firearms have a complicated, interesting, and rich history that is worth learning about. Not just for a basic history lesson, but also for learning more about the history of the American Firearm.
Winchester Ammunition and Olin Corporation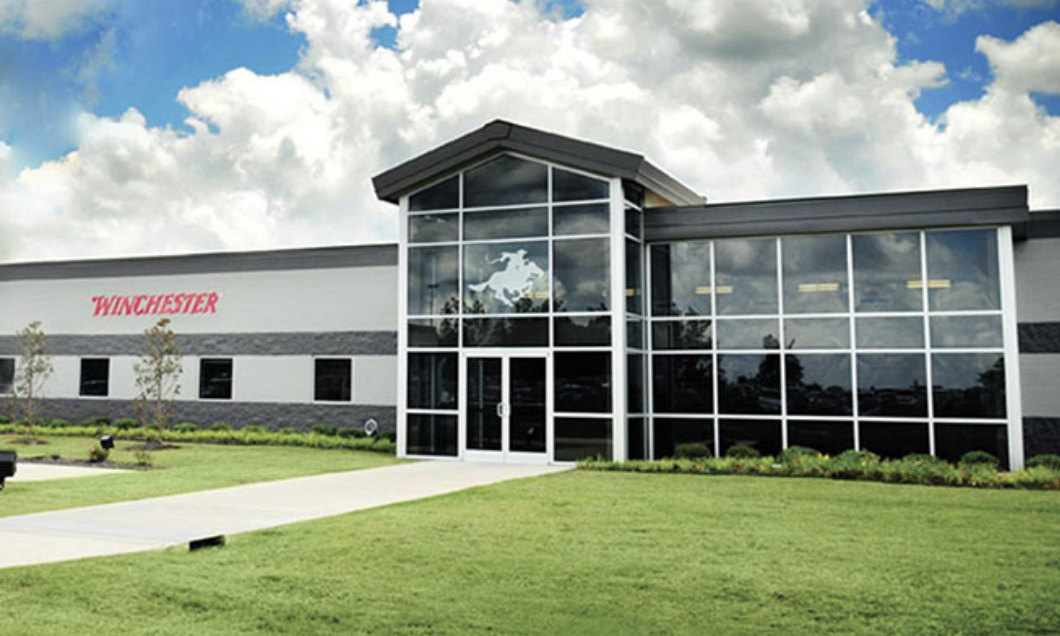 Even though the Olin Corporation retained the name brand of Winchester and licensed it out, they retained the rights to make ammunition. The Olin headquarters is in Clayton, Missouri and was founded back in 1892 or 126 years ago.
Olin/Winchester ammunition produces several extremely well-known cartridges. Many of them are cartridges born "in-house" that are still used all over the world today. Winchester earned fame for the .50 BMG, the .308 Winchester, the .30-30 or .30 WCF (Winchester Centerfire), .44-40 WCF (Winchester Centerfire), the .243 and .270 Winchester, the .300 Winchester Magnum, and the .22 Magnum or .22 WMR (Winchester Magnum Rimfire). Of course, in addition to the ammunition that we're used to seeing on the shelves for sale, they also dedicate a significant amount of their production capacity to fulfilling military contracts for entities like the United States Department of Defense.
Popular Winchester Lines of Ammunition
Along with those extremely well-known calibers, Winchester produces multiple ammunition lines in places like their Oxford plant pictured above. Odds are good you've heard of most of these, even if you're just a casual shooter or hunter.
Some of Winchester's well-known ammo lines in alphabetical order are:
Ballistic Silvertip
Deer Season XP and XP Copper Impact
Defender series
Dual Bond
Expedition Big Game and Big Game Long Range
Platinum Tip
Power Max Bonded
Ranger & Ranger T / Black Talon
Super Clean
Super X
Super Suppressed
USA Forged
Varmint X
VX Lead Free
W Train and Defend
White Box (Winchester USA)
Win1911
WWII Victory Series.
Those are just the Rifle and Handgun ammo types. We haven't even touched on the 18 different lines of shotshells Winchester crafts for almost every flying animal (except bald eagles, that's illegal, you Commie!), and for a few 2 and 4 legged animals.
Winchester White Box
The Winchester White Box or "USA White Box" line has been used by shooters for generations. It's probably one of the most easily recognized ammunition lines that Winchester makes.
USA White Box ammo comes in plenty of calibers, plenty of bullet configurations, all 3 firearm types, and all of them are proudly Made In The USA. This ammo is synonymous with value and is typically considered a range training round. Heck, there are a lot of us that got our first taste of gunpowder by shooting Winchester White Box with family.
Winchester Super-X Ammunition
The popular Super-X line is one of their longest running and has been around since 1922.
The Super X lineup includes shotgun loads, handgun rounds, and rifle cartridges. The Super X line is made for various animals and sports, in multiple configurations, and they are Made In The USA of course.
Winchester Dual Bond
Winchester also makes Dual Bond rounds that have a bonded jacket/lead bullet for increased weight retention and stopping power. Dual Bond rounds are made for hunting all sorts of game and are also Made In The USA.
Ranger Self-Defense Ammunition
And finally, Olin/Winchester makes the famous Ranger Ammunition Line for self-defense, Government, and LEOs (Law Enforcement Officers). Multiple departments all over the USA depend on the Ranger ammo line for defending their officers in the field, so it must be reliable and stop the threat if need be. Ranger ammo is available in rifle, handgun, and shotgun loads. The Ranger Pistol line comes in Bonded, Frangible, FMJ, FMJ-E, JHP, and the awesome T-Series rounds. The Ranger T-Series is among the best types of self-defense cartridges on the market and retains 98%-99% of its overall weight when it strikes the target. T-Series rounds come in .380 ACP, .357 Sig, 9mm/9mm +P/9mm +P+, .40 S&W, and .45 Auto (ACP)/.45 Auto +P.
Technically, Ranger T is known as a "law enforcement only" round. That means it can be hard to find available for sale to the general public. Occasionally, we will come across a few cases of these rounds and when we do, you'll find them listed on our site for sale but they typically sell pretty quickly!
Winchester has a long history of innovation, quality, and attention to detail. This reputation extends to their high-end firearms and high-quality ammunition manufacturing. They Even though there are many, many more products, firearms, and ammo types we could cover, there are just too many to list in this article. Knowing how strict Olin/Winchester is about their tolerances and designs, you can bet that all of these products are well made and have a stellar record of reliable use.
Winchester's Outside Licensing Deals
There are two subsidiaries of one company that are using the Winchester name through the licensing. Both of those companies are owned by the Herstal Group. One of the companies is Belgian firearms manufacturer FN or Fabrique Nationale. FN is probably best known for their firearms such as the SCAR-17S, M-249 SAW, the FN 5.7 pistol, and many others. The other company that has a licensing deal is the Browning Arms Company based out of Ogden, Utah. Odds are good if you're a hunter, you've heard of Browning and you might have even seen some of the Browning Ammunition that we carry for sale here.
In Stock Winchester Calibers for
Sale Today!
Latest Reviews